The TAJO® CNT mulching film has both effects of ground temperature increase from green mulching film and weed control from black mulching film.
Minimum contraction and expansion of the film are given by special raw base material to allow proper temperature. Good heat retainablity
increase the temperature by 1 to 5 Celsius degree compared to other ordinary green mulching film.

※ Direct sunlight will increase the temperature on the film surface rapidly. Proper selection on the crop is required before using.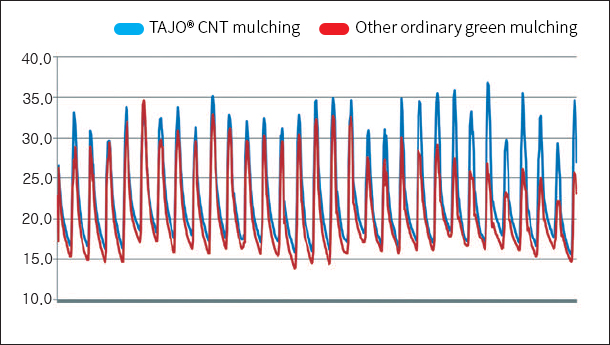 [ Low temperature comparison with TAJO® CNT mulching and other ordinary green mulching ]